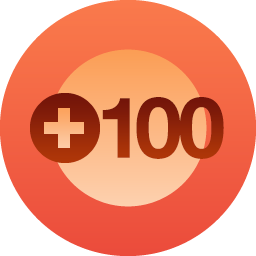 Your current tally is 101.
Hi you guys! I am so happy to tell y'all that I have reached 100 Followers on this blog!!!!! To some this might seem like nothing big but to me it means so much! I never thought anyone would want to read my opinions on books and I didn't think I would even reach 25 Followers, so to me this is a really big deal!
Thank Y'all!!
I want to thank every single one of you for your support and I don't think I could ever thank y'all enough! I hope you don't regret following me and enjoy my posts 😉😄 To kinda celebrate this achievement I thought I could maybe do a Q&A if y'all have questions for me – which I hope! Just write any questions you might have below in the comments!
Also I might post one of the poems I write on this blog. This will be very hard for me, as I see the works of amazing writers *cough* Gretchen and Drew *cough* on here, but I have to get out of my shell a little – especially since I am probably going to be taking part in a poetry slam next year and I need to work on my confidence. Even if those poems aren't all that good I just want to try!
Once again thank y'all and I can't wait for the times to come! This is such a great motivation and I'll try to post regularly again despite school!